[ad_1]

Editor's note: Find the latest COVID-19 news and guidance in Medscape's Coronavirus Resource Center.
Pediatricians across the country have spent the past month trying to put COVID-19 shots into the arms of infants, toddlers, and kindergartners. The process has been slow going and appears to be losing momentum.
As of July 20, 2.8% of children aged 6 months to 5 years had received their first vaccination, according to an analysis from the Kaiser Family Foundation of data from the Centers for Disease Control and Prevention charting the first month of availability ― far less than the nearly 20% of 5- to 11-year-olds who received that first dose in the first month of eligibility last year.
The declining uptake differs starkly from what parents said earlier in the pandemic. More than half (51.5%) of those surveyed between October and December 2021 said they were likely to have their children vaccinated against COVID-19 when possible.
But a study published on August 3 in JAMA shows that as the date on which the shots would be released drew closer, parents had second thoughts. While half of over 2000 parents who took part in an internet-based survey said they had intended to have their child who was younger than 5 vaccinated at "some point," only one fifth said they intended to do so within 3 months of the child's eligibility. The top concerns voiced by these parents involved the safety and effectiveness of the vaccines ― neither of which has been in question, according to experts.
"We do have some slower regions, but they tend to reflect areas where we had lower uptake of adult vaccine," said Lyn Nuse, MD, senior medical director of pediatric primary care with Atrium Health Levine Children's, in Charlotte, North Carolina. "We are trying to develop some additional strategies to encourage more uptake and address concerns from parents, especially as it relates to safety and effectiveness of the vaccine."
Atrium initially sent vaccines to 10 clinics in regions with the greatest uptake by adults. Overall, the system has been successful, more than tripling the total number of young patients who received the COVID-19 vaccine since July 8. The health system includes 40 hospitals and more than 1400 outpatient locations across North Carolina, Georgia, and Alabama, where, respectively, 2.7%, 0.7%, and 0.6% of children aged 6 months to 5 years have received their first vaccines.
Many parents are choosing to not vaccinate their children, citing concerns such as the newness of the shots for young children. Some have expressed hesitancy because of misinformation they've received on social media.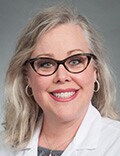 Ann Masciantonio, MD, pediatrician and chief of ambulatory pediatrics for ChristianaCare, based in Newark, Delaware, said their healthcare professionals talk to these parents about the process by which vaccines gain approval. "We tell them that COVID-19 vaccines have been studied in remarkable depth, and it's found to be safe and effective, and I always say the research and the clinical trials for the vaccine are strict and stringent. The process was not rushed," Masciantonio said. As of July 20, 2.5% of young children in Delaware had been vaccinated, about 10% below the national average.
Other parents are hesitant because their young children have recently had COVID-19, which they believe provides immunity against subsequent infections.
"They're saying, 'We don't necessarily need to protect them against it,' and I think the tricky thing about that is we have no idea where COVID-19 is going to go," Caitlyn Hark, MD, of Framingham Pediatrics, in Framingham, Massachusetts, said.
Hark, whose state has the third highest vaccination rate for young children, at 7.2%, doesn't push parents to vaccinate their children. Instead, she takes an empathetic approach, offering education and telling parents to consider the vaccination, even if their children have contracted COVID-19, with the hope that they will eventually come back.
"I think as we get closer to the school year, we just have to be really on top of tracking the trends and the changes in COVID-19 and the effects that it's having on kids," she said.
Emerging data show that SARS-CoV-2 reinfections may result in chronic inflammation in parts of the brain, heart, and other parts of the body ― findings that may encourage some families to get the vaccine. And while children overall have not been hospitalized nor have died at the same rate as adults, researchers still do not know how children will fare with long COVID. Anywhere from 4% to 10% of children develop various symptoms after initial infection. The effects on a developing brain and a developing pulmonary system are unknown.
"We know if you look at adults and some of the studies that have been done, there are changes in MRI scans of the brain after COVID infection and in how people are breathing, what their exercise tolerance is, what their energy levels are, and we're starting to see that more and more in children, especially when they got hit with much greater frequency with Omicron," Atrium's Nuse told Medscape Medical News. "We won't have those answers for years to come."
The Delivery
Early in the pandemic, many states and local governments decided that large hospital systems and retail pharmacies would first distribute vaccines, and they didn't include doctors' offices.
Doctors working in outpatient settings overall were displeased with the move, because seeing patients for vaccinations offers an opportunity to provide wraparound care that might otherwise be delayed or neglected.
But this time around, outpatient clinics were approved to vaccinate the youngest children. The Kaiser Family Foundation pointed to this more piecemeal strategy as a potential reason uptake has been slower.
"We were actually really excited to be able to give it out in the office. Kids under 5 need to come to a place where they've been before they feel comfortable, and it's more of a nurturing environment as opposed to a retail pharmacy," Nuse said. "And we're used to the screaming and the crying, it doesn't really phase us."
The office setting also presents opportunities for clinicians to talk to hesitant parents during sick visits and annual well-child visits, which are recommended for most children younger than 5.
"It can be a sick visit if the child is well enough to receive a vaccine, and if a sibling is there with the younger patient, we're going to offer vaccination to that child too," Masciantonio told Medscape. "We were very excited when we had the opportunity to have the vaccine for the younger group in the office because we could store it in our existing resources."
At Children's Hospital Los Angeles, many 2- to 4-year-olds missed well-child visits during 2020 and 2021. The delays now offer an opportunity because parents are now bringing their children in again for all the other missed shots.
"Parents were afraid to bring them into the office, but now that there is a COVID-19 vaccine for them, many will get the vaccine and schedule their second dose in conjunction with a well visit, where they will also receive screening for development, vision, anemia, and lead poisoning," Colleen Kraft, MD, a general pediatrician at the institution, said.
"Playing Politics With Children's Lives"
While outpatient clinics are the primary site of vaccine administration, some doctors in Florida are facing a battle to even obtain the vaccine for the 0- to 5-year-old age group. In June, the Florida Department of Health recommended against vaccinating children aged 6 months to 5 years.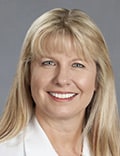 Florida local health departments, which serve many lower-income families, usually order vaccines through the state ― but they cannot do so for this population. Smaller-volume providers who don't meet minimum order requirements of at least 100 doses get their vaccines through county and city departments, according to Lisa Gwynn, MD, a pediatrician and president of the Florida chapter of the American Academy of Pediatrics (AAP).
"We don't know how many small doctor offices usually get these vaccines, because the state isn't releasing the number," Gwynn, who is also the medical director for the pediatric mobile unit at the University of Miami School of Medicine, said. "They're reducing access to vaccines for underserved children and playing politics with children's lives."
Gwynn was removed earlier this month from a state board that oversees Florida's Children's Health Insurance Program (CHIP) following her comments in a statement from the local AAP chapter that the state's policy would keep the vaccine from being equally distributed to persons across income levels. As of July 20, 1% of Florida children aged 0 to 5 had received a vaccination.
Gwynn said healthcare providers now more than ever must be able to have conversations with parents and administer the vaccine, because of the combination of the unknown long-term health effects.
"All of this dialogue happens in the exam room," she said. "Many pediatricians do not have that ability to do that without having a COVID vaccine in their offices."
For more news, follow Medscape on Facebook, Twitter, Instagram, and YouTube.


[ad_2]

Source link