[ad_1]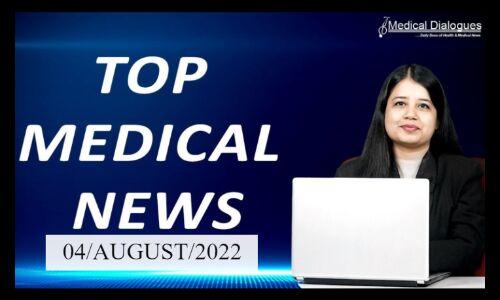 1. link between fraud victimization and elevated blood pressure in men
New research published in the Journal of the
American Geriatrics Society suggests that experiencing financial exploitation,
fraudulent schemes, and scams may raise a person's blood pressure. The study
found that fraud victimization was linked with elevated blood pressure in men,
but not women.
The study included 1,200 older adults from the
Rush Memory and Aging Project. During 11 years of annual observations,
participants were asked about fraud victimization and underwent serial blood
pressure measurements.
Men showed post-fraud elevations in blood
pressure that, compounded over time, may portend poor health.
Ref:
Melissa Lamar et.al, Self-reported fraud
victimization & objectively measured blood pressure: Sex differences in
post-fraud cardiovascular health, Journal of the American Geriatrics Society, 3-Aug-2022, 10.1111/jgs.17951
2. link between Preeclampsia and increased markers of brain cell damage & inflammation
Mayo Clinic researchers
found that women with a history of severe preeclampsia have more markers linked
to brain cell damage and inflammation, compared to women who had uncomplicated
pregnancies.
In this study,
researchers explored whether extracellular vesicles — small fluid-filled
particles — of brain cell membranes circulating in the blood could be found in
women years after their affected pregnancies.
Using health record data
from the Rochester Epidemiology Project, a cohort of 40 women — 33 with a
history of mild preeclampsia and seven with severe preeclampsia — were matched
to 40 women who had uncomplicated pregnancies. Compared to the control group,
women with a history of severe preeclampsia had a significantly higher
concentration of extracellular vesicles that were positive for amyloid beta,
which is a toxic brain protein believed to be an essential component of
Alzheimer's disease.
Ref:
Vesna Garovic et. al, https://newsnetwork.mayoclinic.org/discussion/preeclampsia-linked-to-increased-markers-of-brain-cell-damage-inflammation/(pls take
reference from this link after embargo time)
3. Stickers and a smartphone for easy nitrite detection on foods
Nitrates and nitrites give processed meats
their characteristic pink color and robust flavor. Although many consumers want
to limit consumption of these preservatives because the substances can form
potentially cancer-causing compounds, knowing how much is in food has been
difficult to determine. Now, researchers reporting in ACS Applied Materials
& Interfaces have developed a color-changing film that consumers can stick
onto foods and easily analyze nitrite levels by snapping a picture with a
smartphone.
To accomplish an easy-to-use nitrite
quantification system, the researchers developed a film they called "POLYSEN,"
which stands for "polymeric sensor," made of four monomers and hydrochloric
acid. Disks punched from the material were placed on meat samples for 15 minutes,
allowing the monomer units and acid in the film to react with nitrite in a
four-step azo coupling reaction.
Ref:
José M. García et. al, "Easy Nitrite Analysis
of Processed Meat with Colorimetric Polymer Sensors and a Smartphone App", ACS
Applied Materials & Interfaces, 3-Aug-2022
4. Rapid, at-home prototype saliva test

At-home COVID-19 tests have become an easy way
to self-diagnose. But current tests have drawbacks, such as the length of time
it takes to get an answer, or how accurately the test can identify a positive
case. And most of them require the uncomfortable procedure of sticking a swab
up one's nose. Now, researchers reporting in ACS Sensors have developed a
SARS-CoV-2 saliva assay and prototype device that combine speed and ease with
high sensitivity.
Non-invasive saliva-based tests exist, but
they also rely on the slow and specialized RT-PCR approach. A similar method
called reverse transcription loop-mediated isothermal amplification (RT-LAMP)
can also detect viral SARS-CoV-2 RNA at a level of specificity and sensitivity
consistent with RT-PCR, but it's quicker, cheaper, and easier to use. Therefore,
Weihua Guan and colleagues wanted to see if they could use RT-LAMP to create a
fast and sensitive COVID-19 test that only requires a saliva sample; a
palm-sized, portable device; and a smartphone.
Ref:
Weihua Guan et. al, SLIDE: Saliva-based
SARS-CoV-2 Self-Testing with RT-LAMP In a Mobile Device, ACS Sensors,
3-Aug-2022, 10.1021/acssensors.2c01023
[ad_2]

Source link